Acura is joining Alfa Romeo and Lamborghini in producing a non-fungible token (NFT) to go along with a new vehicle. The company announced on Thursday that it will create a limited number of NFTs to accompany the return to market of the 2023 Acura Integra.
The Integra is an iconic nameplate to the brand. The original helped launch the Acura in 1986 and was available in both coupe and sedan body styles. The all-new Integra comes only as a compact premium sport sedan with a five-door design.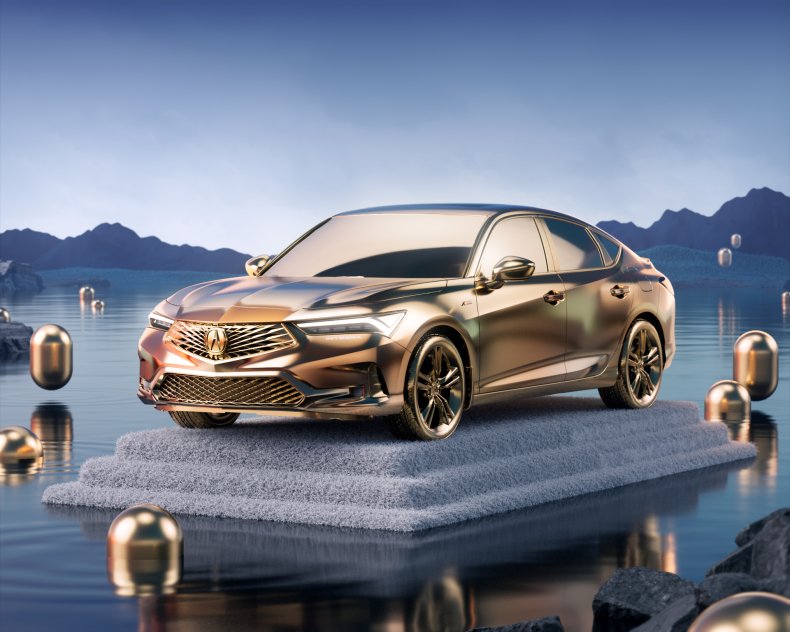 Its turbocharged four-cylinder engine makes 200 horsepower and 192 pound-feet (lb-ft) of torque. A continuously variable automatic transmission is standard while the available six-speed manual was developed with enthusiasts in mind. The NFTs reflect this spirit.
The Integra comes standard with a 10.2-inch digital gauge a 7-inch touchscreen with Apple CarPlay. and Android Auto. A 9-inch screen is offered with the Technology Package.
An NFT, for the uninitiated, is a unique digital file that can be an image or piece of music or almost anything that can be coded with 1s and 0s. It comes with a sort of digital ownership serial number. It can be copied, but there are only a certain number of proven originals.
The Integra NFT is available to the first 500 customers who reserve their vehicle and will feature art exclusively designed by 3D artist Andreas Wannerstedt. Known for surreal colors and textures, each piece is an artistic representation of the next generation Integra.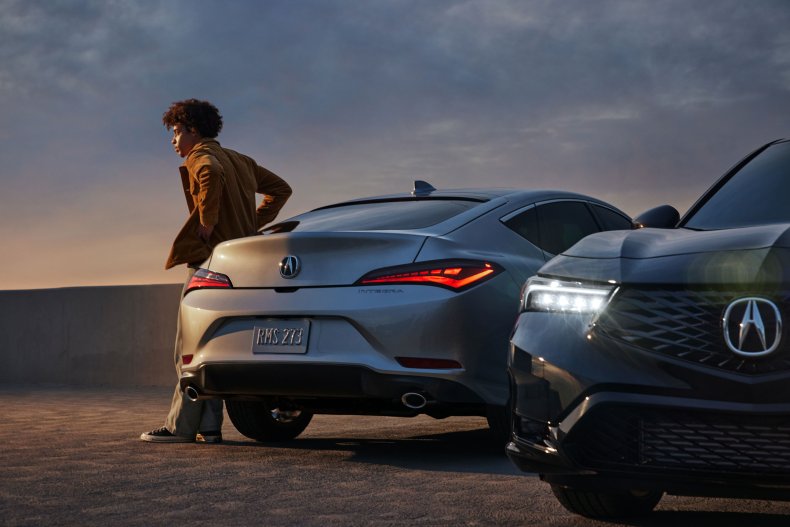 Once a customer reserves a 2023 Acura Integra, they will have the chance to claim their base NFT, which will upgrade into a unique Integra NFT upon delivery of the customer's purchased 2023 Acura Integra vehicle.
Acura also announced its entry into the metaverse with a new virtual auto showroom.
The Acura of Decentraland digital showroom housed in the metaverse allows fans to tour the Acura virtual showroom while exploring the new 2023 Integra. Visitors are not required to have NFT ownership for entry to the Acura of Decentraland digital showroom.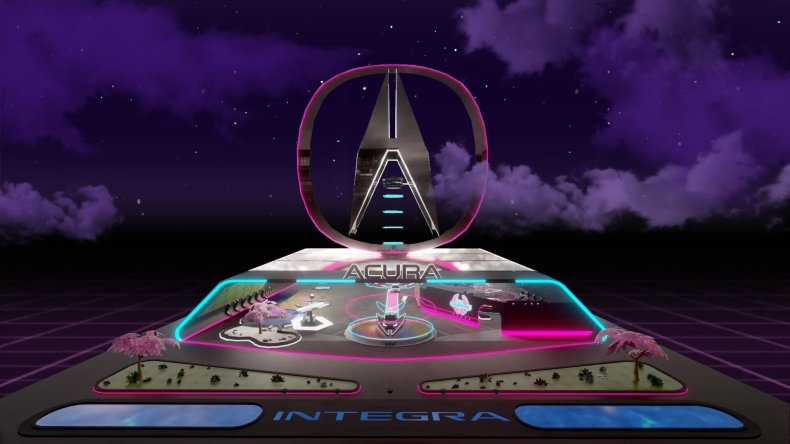 In order to promote both ventures, Acura is leaning heavily on sports and fashion.
To announce the Integra and the accompanying NFTs, a mixed media campaign will play throughout the March Madness NCAA college basketball tournament.
The Integra campaign will air on broadcast TV during various championship games on CBS, TBS, TNT, and TruTV, and also is being featured on various digital platforms, with digital display and high impact takeovers running on ESPN.com and CBSSports.com.
The introduction to the virtual showroom comes in conjunction with the first ever metaverse fashion week.