Los Angeles painter Keezerfeld has just released "The Ghost of the '90s," a 1-of-1 NFT that is an abstract interpretation of the Chicago Bulls' six NBA championships.
The NFT is calibrated off the original acrylic on canvas, which was made using industrial rakes, brooms and tools—not paintbrushes. Keezerfeld, who describes himself as a "Thrash Expressionist Artist," has sold over 100 NFTs to collectors on five continents and is one of the first artists to be selling Solana-based NFTs. The sale of "The Ghost of the '90s" NFT will also include the original physical piece.
"The cross section of sports and art has always fascinated me, I'm excited about the convergence of so many worlds with the release of this physical work via the 1/1 calibrated NFT," Keezerfeld told SLAM.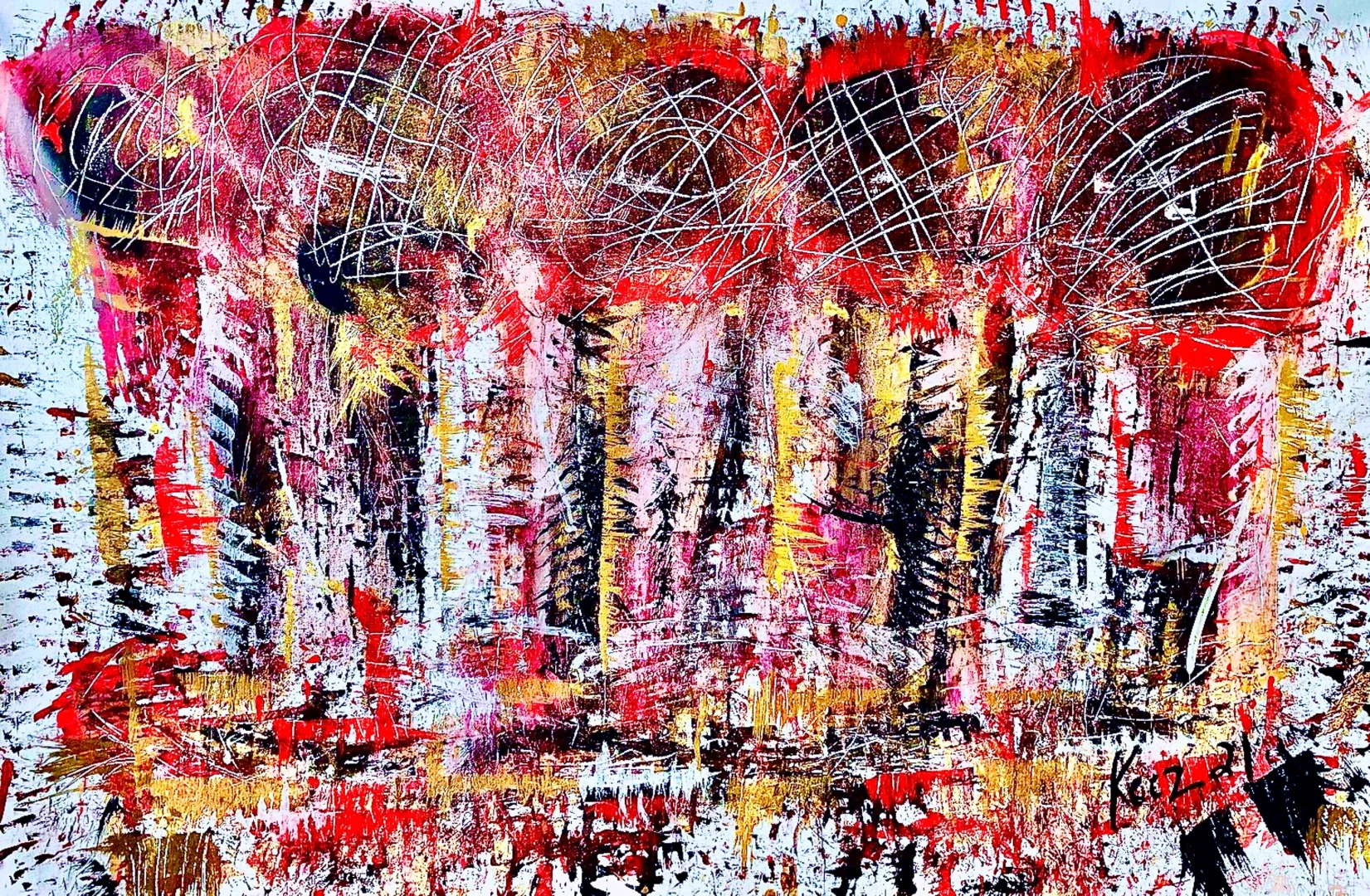 The piece captures the legendary Michael Jordan-led Bulls in which Chicago won six championships in an eight-season span. Such a feat hasn't been achieved since, as players like Jordan, Scottie Pippen and Dennis Rodman have gone down as basketball icons. The Bulls championship squads of the '90s are also featured in our SLAM Presents TOP 75 NBA Teams of All Time special issue.
An anonymous artist, Keezerfeld found success with "The Quarantine Chronicles," (TQC), a series of nine abstract paintings containing commentary on mental health during the COVID-19 Pandemic. The collection was featured in Elevator Magazine in April 2021. He says his most recent work features commentary on "the looming ghost of history that has existed for the team," as the Bulls have not won a championship since Jordan left in January of 1999. In addition to his most recent work, Keezerfeld has over 100 pieces of artwork available for purchase on the secondary market via exchange art.
"The Ghost of the '90s" is on sale now in celebration of the start of the NBA Finals. It can be purchased here.