Shares of VCG soared beyond the daily 10 per cent limit to 14.34 yuan (US$2.15) minutes after the market opened on Thursday, after also gaining 10 per cent on Wednesday.
Vault marks another foray into NFTs by the visual media giant. In December, VCG launched a domestic platform called Yuan Shijue, which means "meta visual". Yuan Shijue supports so-called digital collectibles, the term for NFTs commonly used in mainland China to avoid the technology's association with cryptocurrency. Digital collectibles must be purchased with yuan and cannot be resold for profit.
By using Ethereum, Vault is a new approach for VCG that the company said will help it "form dual art markets at home and abroad".
Founded in 2000, VCG was the first image licensing company in China, and it has been the exclusive distributor of Getty Images' library in the country since 2006. However, its dominant position in the market and some of its business practices have generated controversy in the past.
In 2019, VCG falsely claimed a copyright for the image of the Messier 87 black hole captured by the Event Horizon Telescope. The image, which was released to the public for free, actually belongs to the collaborative project that produced it using an array of radio telescopes. Following the controversy, China's internet regulator shut down VCG for a month.
After a market boom for NFTs last year, a number of Chinese tech giants and state-backed organisations have sought to take advantage of the new technology. The blockchain-based tokens can act as proof of ownership over digital assets such as artwork.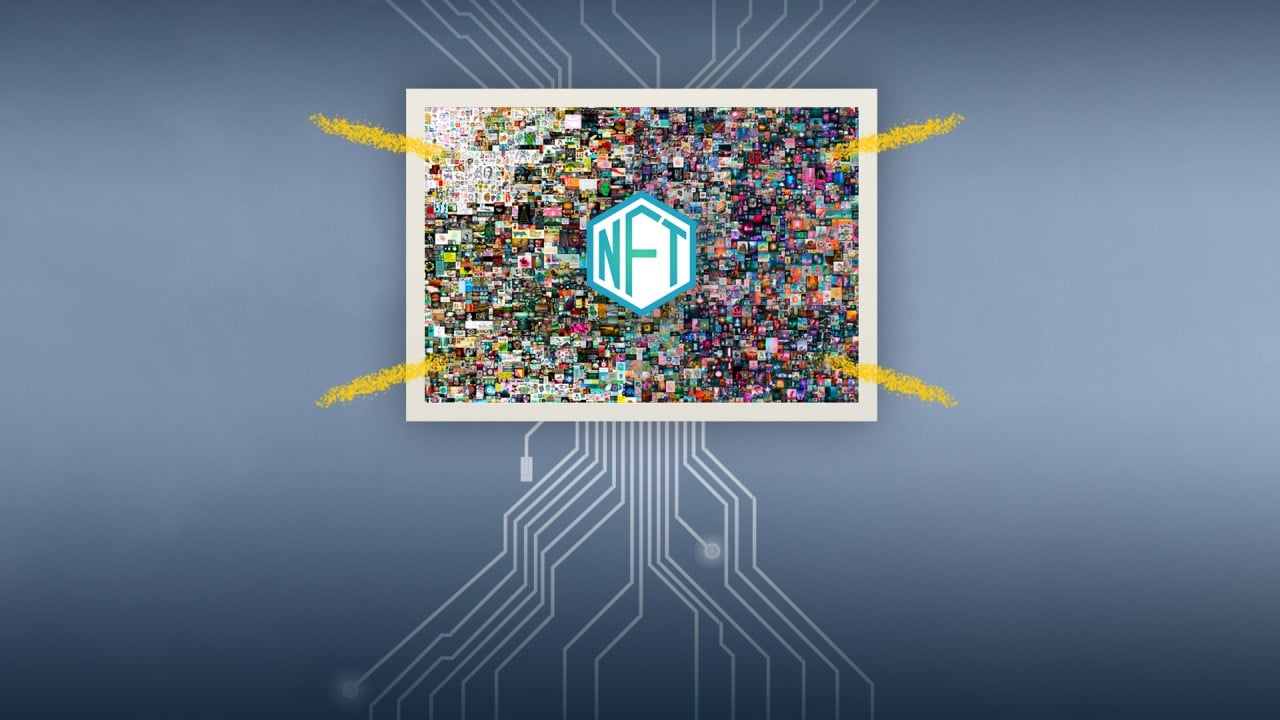 05:15
SCMP Explains: What are NFTs?
The Communist Youth League earlier this month jumped on the bandwagon when it gave away 54,000 digital collectibles to mark its 100th anniversary. State-run Xinhua News Agency last Christmas Eve distributed more than 100,000 digital collectibles, featuring news photos from "historical moments in 2021".
Ant Group, the fintech affiliate of Alibaba Group Holding, and social media and gaming giant Tencent Holdings were the first Chinese tech giants to embrace NFTs, launching dozens of products since last summer. JD.com and Baidu followed with their own digital collectibles.
Alibaba owns the South China Morning Post.