The world's inaugural reggae NFT collection CryptoRastas, announces the launch of a limited brand new auction in collaboration with reggae artists and celebrities to drop on Opeansea on Saturday, November 20th, at 4:20PM EST, with bids starting at 1 ETH. Breaking digital barriers and connecting the reggae community to the NFT economy, CryptoRastas has sold 10,220 unique avatars of generative art.
CryptoRastas is collaborating with top reggae artists and celebrities such as the late visionary master of reggae and dub Lee 'Scratch' Perry, Rastafarian and founding father of iconic band The Congos Cedric 'Congo' Myton, conscious revolutionary lyricist Kabaka Pyramid, pioneering record producer and Far East Sound trailblazer Augustus Pablo, melodica player and composer [son of Augustus Pablo] Addis Pablo, roots and culture reggae singer Bushman, Brazilian reggae artist Dada Yute, Grammy nominated reggae artist Etana, powerful spiritual reggae performer and producer Micah Shemaiah, the bass voice of Dancehall Bay-C and many more, bringing reggae culture to the blockchain forefront. The selected artists involved, also profit economically from the project.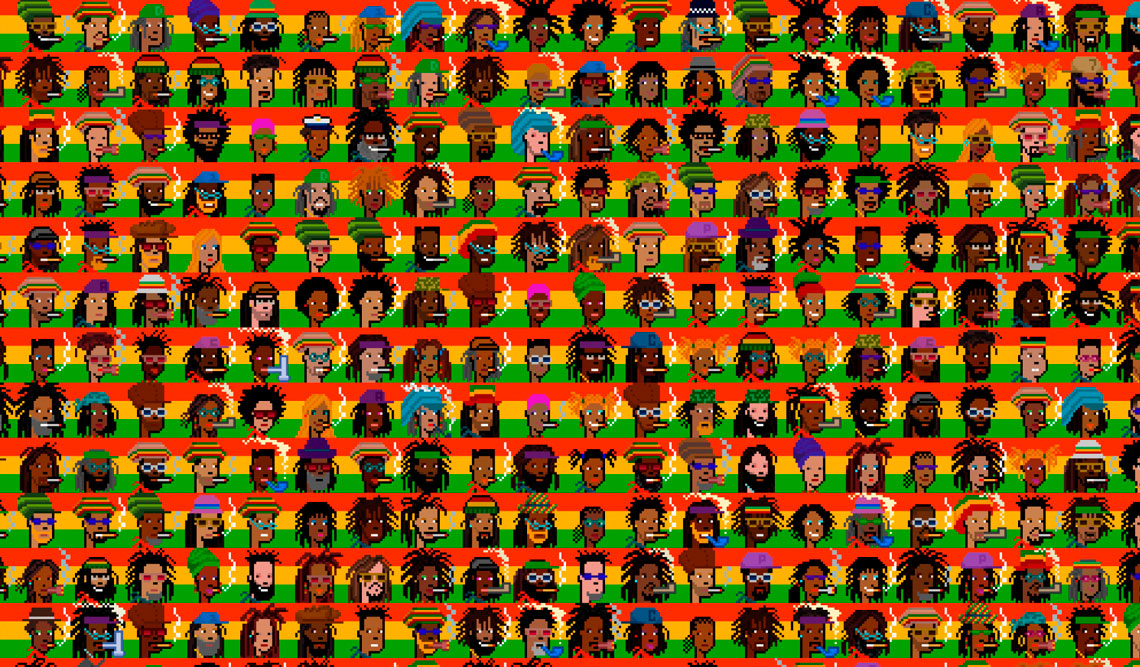 "When I realized that this project could be big, I felt it should be a collective initiative. The music business is often unfair to artists, especially in scenes like reggae music. These legends have classics playing to this day, and because of abusive contracts they don't get a penny. With this collaboration, we are trying to honor our legends, rewarding them for their years of dedication and encouraging today's artists to enter this new economy." – Marcus MPC [Founder, Cryptorastas]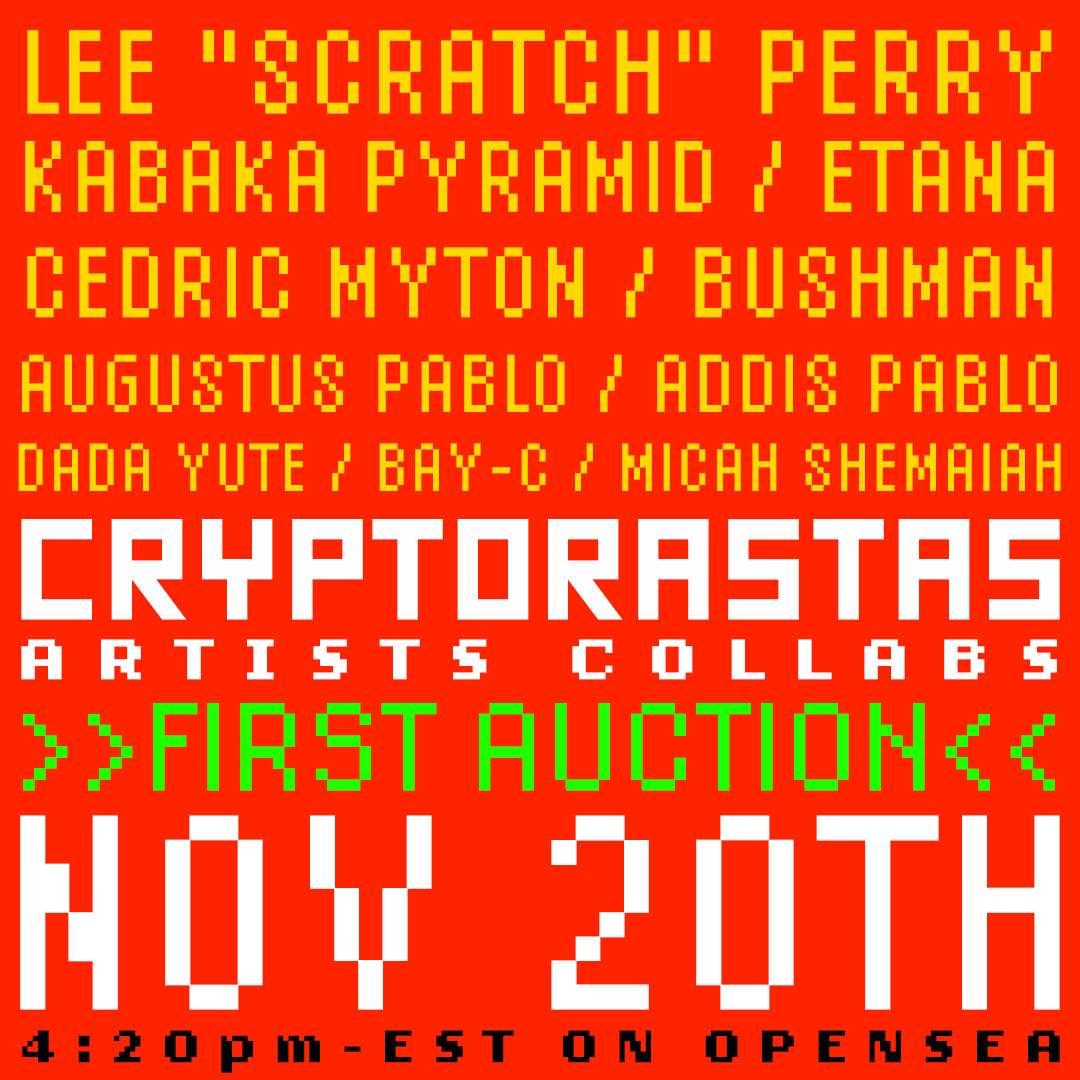 CryptoRastas collectors can reap the exclusive benefits of limited edition products such as merchandise drops, festival and party tickets, and special experiences via the blockchain. There will also be access to the CryptoRastas space in the metaverse [CryptoVoxels], where events and exhibitions will take place and CryptoRastas owners can exhibit their own artworks. Don't forget the extra NFT giveaways and airdrops!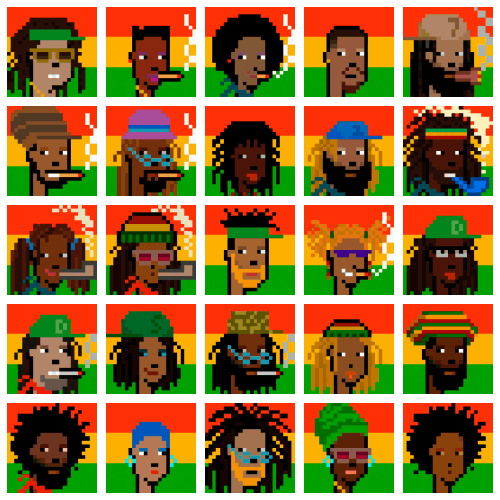 To date, the collection has moved 700 ETH and has four super rare CryptoRastas on the blockchain: Rasta Lion, Rasta Cranium, Alien Rasta and finally Golden Rasta, which has the highest sale to date via a second market trade at 13.42 ETH. CryptoRastas was founded by Marcus MPC aka Digitaldubs, who is also the founder of the most respected Brazilian sound system for the last 20 years, in the reggae scene. With a mission to cultivate community, part of the CryptoRastas profits will support Jamaican and diaspora artists, Rasta organizations and youth projects, making a difference in the physical world.
For more information visit CRYPTORASTAS.com or visit Cryptorastas on OpenSea.
"When I saw the CryptoPunks, I immediately thought about the historical connection of the punk movement with reggae in the late 1970s. So came the inspiration to create the series. I researched and noticed that there was no one doing it, there was no collection about reggae in the NFT world. So I did it." – Marcus MPC [Founder, Cryptorastas]
About Digitaldubs [Founder of Cryptorastas]:
Raised in 2001, Digitaldubs is the 1st reggae sound system in Rio de Janeiro, creating a new chapter in Brazilian reggae culture. Digitaldubs musical production brings a unique mix of UK dub and Jamaican dancehall, adding a natural Brazilian accent to it. Digitaldubs recordings feature international vocalists – as Ranking Joe ("Dub side of the moon"), Cedric Myton (The Congos), and legendary Lee "Scratch" Perry – and Brazilian stars like Tom Zé, Gilberto Gil, and BNegão.
Digitaldubs parties became some of the most celebrated in Rio, from the downtown clubs to the favela and the street sound system carnival. As a Brazilian reggae ambassador, Digitaldubs has been traveling around the globe, from North and Latin America to Europe, building a strong international reputation.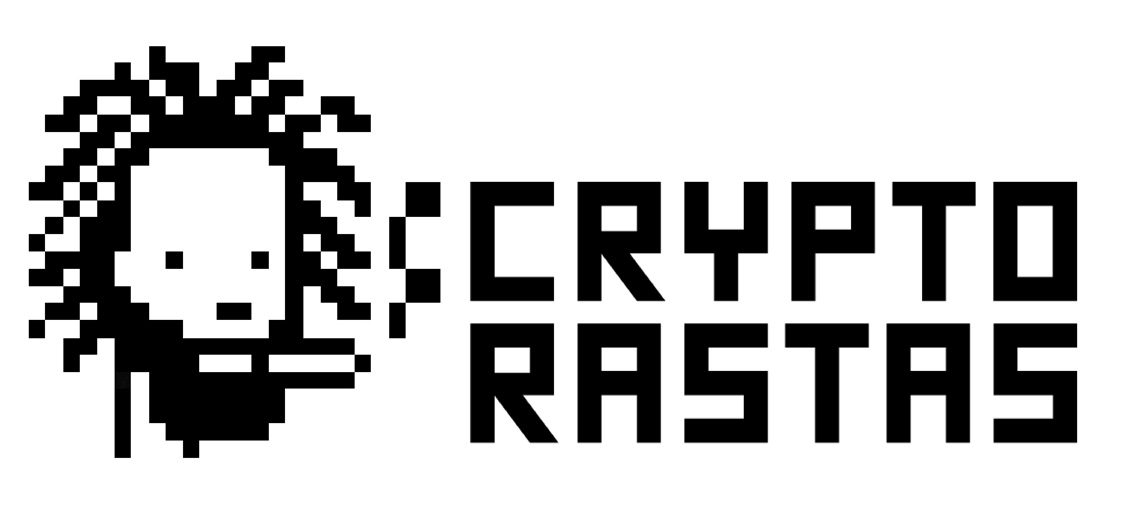 About NFTs:
The NFT rise is the new talk of the town and its rapid expansion is a subject of analysis by experts around the world. To keep it short: NFT is a form of digital certificate, which confirms that a digital artwork is original and exclusive. This is done with blockchain technology – the same used to create bitcoin and other cryptocurrencies. From there artists can sell their digital art (like jpg, gif, video, audio, etc.) and fans can collect it, and also resell, invest, support etc.