DeKALB – Two DeKalb area locals created a non-fungible token, commonly known as NFT, meant to help raise support funds to those affected by the crisis in Ukraine following a Russian invasion.
Matt Binder, owner of Lord Stanley's and the Annex and World Famous Pizza in DeKalb, said he hopes to partner with reputable organizations in creating the "standwithukrainenft" token. He said the purchase of each unit of the NFT will help raise money that could then be sent to those affected by the conflict without being subject to banking sanctions.
Binder said the artist who created the image of the hand making a peace sign in the colors of the Ukrainian flag, Larissa Barnat, previously worked for him at World Famous Pizza.
"So when the idea popped in my head originally, I saw she had the peace sign work of art already done," Binder said. "And I thought that would be amazing if it was done in Ukrainian colors."
Barnat, a professional artist living in DeKalb, said she was heartbroken to witness the crisis in Ukraine and those suffering as a result.
"While we may be limited to directly influencing events overseas, we can educate ourselves on the issues," Barnat wrote in an email to the Daily Chronicle. "Through this NFT, I show my support of this relief effort [through] We Stand With Ukraine."
Binder describes NFTs as works of art that can't be copied and have digital ledgers or block chains attached to prevent people from doing so.
"With the blockchain, you can trace it back to its origins," he said. He said while NFTs can function similar to stock in a company, his intent for the Ukraine NFT is not for it to raise in value.
"We're just doing it to raise money," Binder said.
As the owner of multiple NFTs himself, he said the idea popped into his head one day after he saw news footage of the Russian military invading Ukraine.
"After seeing people suffer and houses being blown up, there was obviously gonna be a need for funds to be raised and to be given to them," Binder said.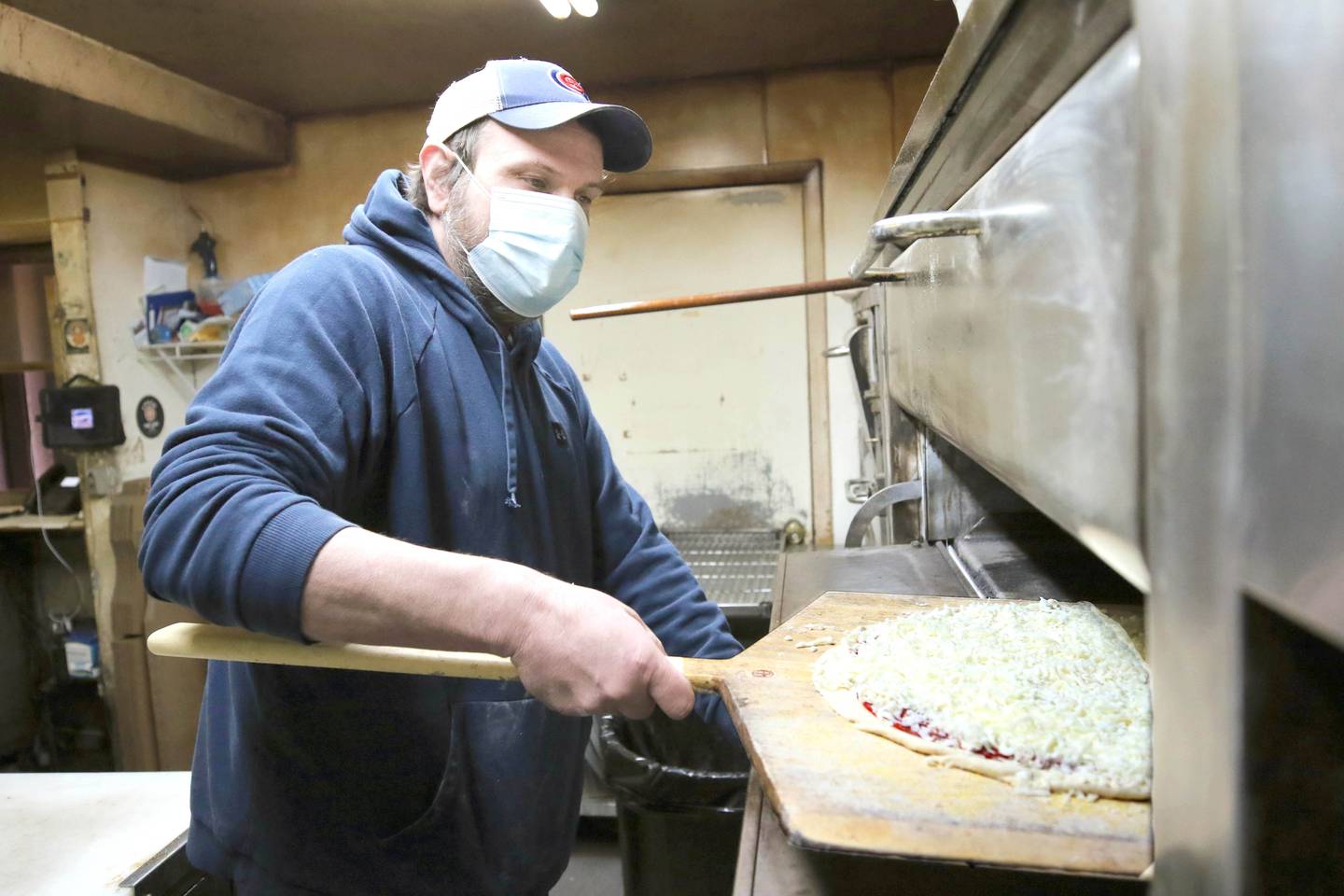 Ukraine's east side was first barraged less than two weeks ago by military bombardment as Russian troops entered the country through Belarus. Russia launched a full-scale invasion of Ukraine on Feb. 24, an attack that included air and missile strikes on Ukrainian military facilities before troops and tanks rolled across the borders from the north, east and south.
President Joe Biden announced new sanctions Feb. 24 targeting Russian banks, oligarchs and high-tech sectors. The U.S. and its allies will block assets of four large Russian banks, impose export controls and sanction oligarchs.
"This is a way to get the money to the people of the Ukraine without having all the banking restrictions," Binder said. "And we have the ability to transfer cryptocurrency directly to them."
Olga Safris, a DeKalb resident born in Ukraine, said she moved to the U.S. in 2001 with her mom after leaving Dnipro, which is one of the cities getting hit in the conflict. She said she graduated from DeKalb High School and Northern Illinois University since coming to the U.S.
"I used to go to Ukraine every summer and visit," Safris said. "But after I had my daughter, I [have] only been back once."
Safris said she was able to speak with her father, who lives in Crimea, on Feb. 23 – along with her brother and mother on Feb. 24 – via Skype.
"No one wants this war."
The Associated Press contributed to this story.