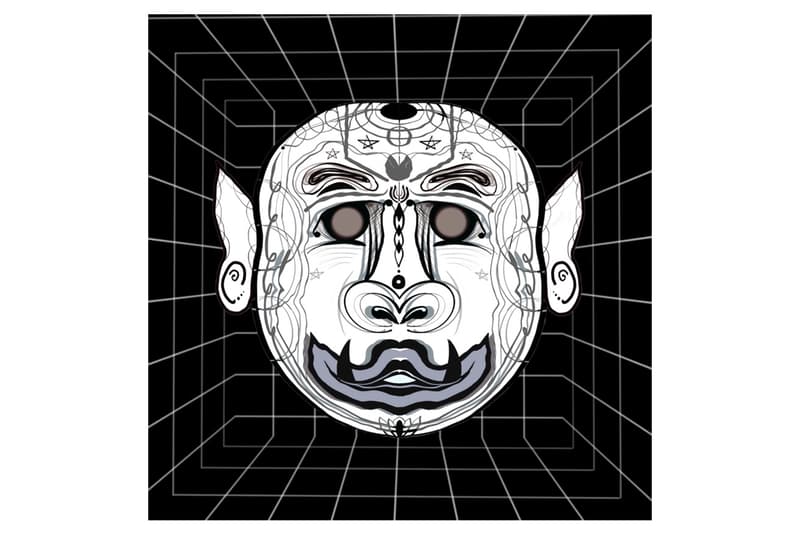 Winners have the offer to trade-in the NFT for a real tattoo.
---
Dr. Woo is one of the many artists who is currently showcasing work at WOAW Gallery's current exhibition, "TEKNOLUST: OBJECTOPHILIC FUTURES." As the show is in its final days, the gallery is partnering with Dr. Woo on its inaugural NFT auction, which commenced today on OpenSea.
The acclaimed tattoo artist has rendered seven unique mask NFTs that are part of the series, NOTHING THE GOD OF BIOMECHANICS WOULDN'T LET YOU INTO HEAVEN FOR 1–7. Winning bidders will have up to a year to decide whether they would like to trade-in their token for an IRL tattoo of the same mask from Dr. Woo — stripping the digital image from the NFT — or, hold on to the currency to see what the crypto tide has in store.
Buyers looking to trade-in for a tattoo, the size of the artwork can be up to three inches at its longest side, and will have to visit Dr. Woo's Hideaway Suite located in Hollywood. The artist will drop one new mask per day for the next week, with each auction lasting 24 hours. Base prices start at 2 ETH / $8,171.36 USD per token and is available now via OpenSea.
In other NFT news, Chad Knight has joined Wilder World as Head of Cyberwear.