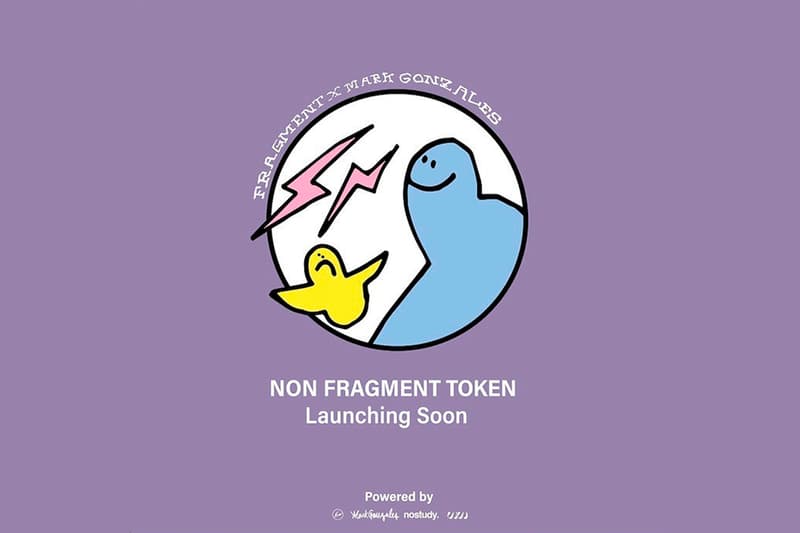 As cryptocurrency and the speak of the metaverse continues, Hiroshi Fujiwara has now potentially teased his entry into the world of NFTs.
Taking to Instagram, Hiroshi shared a graphic that appears to be a teaser of an upcoming NFT launch between his fragment design brand and skate icon Mark Gonzales. The graphic looks to be drawn by Gonzales and playfully reimagines the iconic fragment lightning bolt logo with a pair of Gonz's signature angel figures. The teaser goes on to focus on the phrase "NON FRAGMENT TOKEN" with a note that the project will be "launching soon." At the bottom, we are given some markings that note who the project is "powered by."
Stay tuned for more details.
In case you missed it, EBIT™'s metaverse YELLOW TRIP ROAD [E022] is a groundbreaking XR retail experience.
What to Read Next
---
---
---
Presented by Loro Piana
Japanese purity brought to life with luxury craftsmanship.
Presented by Loro Piana /
---
---
---
---
---
---
Hiroshi Fujiwara Teases Potential fragment design x Mark Gonzales NFTs