How to sift through millions of NFTs before buying? NFT marketplace Mintable is hoping to attract more users with these new organizing and ranking features.
Mintable — a Singapore-based, Mark Cuban-backed non-fungible token (NFT) platform — is striving to become the world's largest NFT marketplace by cataloging all NFTs ever minted on Ethereum as part of a major platform upgrade.
Users will have access to the largest — and now, most organized — inventory of NFTs that are ERC-721 tokens in the metaverse, from NFTs created in the past on Ethereum as well as new NFTs once they are minted on-chain, according to Mintable. 
The platform upgrade — now live — also introduces a "rarity meter" powered by a proprietary algorithm that assesses NFTs for their rarity and uniqueness when such data is available. NFTs are rated common, uncommon, rare, ultra-rare, insanely rare and "holy grail" according to their attributes, allowing traders and collectors to better ascertain the value of an NFT before they buy. Users now are also able to see an NFT's transaction history and seller reviews.

The slew of new features also includes allowing NFT buyers and sellers to message directly with each other on the platform. What was once a mosh pit of 10 million NFTs is now organized into more than 400 subcategories — from collectible avatars to pop art to punk music — to help users browse and find NFTs according to their interest.
Zach Burks, Mintable founder and CEO, told Forkast.News in an interview that Mintable's goal was to bring NFTs to more creators and collectors. "We want to make sure that we are pushing the NFT space forward with these progressive features that we think are a requirement for the NFT space," Burks said.
The new features are intended to make it easy for experienced NFT traders and new users alike to find information on NFTS so that they do not need to spend hours doing research. "We are presenting more information because you need to be empowered when you're on the page so that you can make an informed decision," Burks said. "In some cases, you're spending more money than it costs to buy a car… And so we want to provide every bit of information we can because you're doing a 20, 50, 100 thousand dollar purchase. You need to know everything."
The NFT industry, up to now, has been dominated by OpenSea, which has a market share of over 90%. Burks expects that Mintable's move to bring all NFTs on Ethereum, including the popular CryptoPunks and Bored Ape Yacht Club collectibles, onto its platform will drive more users to Mintable. NFT sellers will want to have an account on Mintable and OpenSea as they will have a higher chance of someone buying it, and Mintable's new searching algorithm would also likely see a high conversion rate for sales, Burks said. "We will be number two in volume by the end of December — that's our goal."
Mintables hopes that its platform upgrade — which has been months in the making — will be a game-changer for the company in terms of growth in users and trading volumes. "A lot of people are taking their very first crypto steps and their first steps into blockchain through NFTs. In fact, on Mintable, about 20 to 30 percent of our users are brand new to crypto," Burks said. 
Mintable currently has 300,000 users, with about six to 10 million unique visitors to the site in a month, according to company data. In July, Mintable closed a US$13 million series-A funding round with Hong Kong-based blockchain gaming and NFT company Animoca Brands and blockchain payments company Ripple Labs among the investors.
See related article: Mintable closes $13M series-A, set to integrate Ripple XRP Ledger
NFTs have seen massive growth this year. The NFT space generated US$10.67 billion in trading volume in the third quarter of 2021, an increase of 704% from the previous quarter, according to DappRadar data. Ethereum-based NFTs accounted for 78% of the volume.
Burks says profile NFTs — or avatars — are the most popular NFTs currently, and he does not expect the NFT market to cool anytime soon. "Over the next year, we're going to continue to see the same kind of growth that we've seen this year, which is absolutely insane," Burks added.
Institutions are also buying into the idea of NFTs and signaling their economic value. Facebook, now renamed Meta, is planning to incorporate NFTs into its future metaverse. Recently, payments giant Visa paid US$150,000 to have its own CryptoPunk NFT.
"I don't see [NFTs] being a bubble," Burks said. "I see that as a new shift in society."
See related article: Riding the NFT trend: questions to consider before investing in these hot digital assets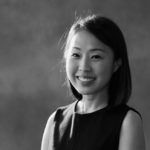 The Current Forkast
Subscribe to our newsletter
Get smarter with context and commentary on the week's top blockchain & crypto trends in Asia.