Cryptocurrency7 hours ago (May 27, 2022 11:30PM ET)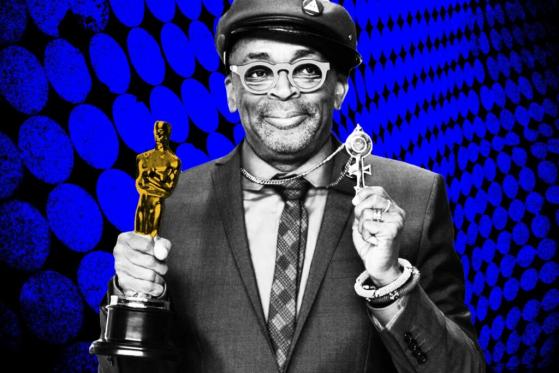 Spike Lee Releases an NFT Collection Based on His First Movie
Legendary filmmaker Spike Lee recently teamed up with The Visible Project to release an NFT collection of Lee's 1986 full-length debut "She's Gotta Have It."
In the movie, Spike Lee himself played Mars Blackmon, and 3,945 NFTs were made out of the original frames. Furthermore, the NFTs are meant to portray "unique generative properties inspired by the film." The NFT collection will be released on blockchain on The Visible Project's site. The Visible Project is a platform for filmmakers to communicate, share inspiration and stories, and find support. In addition, all of the people purchasing NFTs will be able to vote on which movies get funded by The Visible Project.
Spike Lee captivated audiences and took over sneaker culture when he introduced the world to Mars Blackmon in She's Gotta Have It.The iconic Director spoke to us about his upcoming NFT collection, featuring 3,945 original frames from the film.https://t.co/pnw1u0PjBo

— Boardroom (@boardroom) May 19, 2022
Spike Lee Says NFTs Are a Brand New Experience
In his collaboration with The Visible Project, Spike Lee admitted NFTs and Web 3.0 is "something completely new" to him, but he is "in the position to win." To be exact, the legendary director will work as a mentor for The Visible Project and will be able to curate winners of the competition.
According to Eliot Greene, co-founder of The Visible Project, cutting out the middleman in filmmaking will be important for the development of the art: "We're creating a decentralized film studio, where we're going to be financing short films directly from emerging artists, and every NFT equals vote."
https://t.co/SUkcy4Eiji pic.twitter.com/hfwjI0PpsB

— Spike Lee (@Spike_Lee_Joint) April 11, 2022
Web3 As a Tool to Achieve Creative Freedom
To sum up, the new project's main aim is to decentralize and democratize the current film industry. It looks like Web 3.0 is a handy tool to achieve that, as Alexander Gorgi, from a Web 3.0 startup Habitat Labs said: "Our goal is to build a world where all artists, brands, and storytellers who wish to participate in the world of Web3 can seamlessly do so. We provide our partners with the resources they need to cultivate community, tell their stories and inspire generations to come."
Related Articles