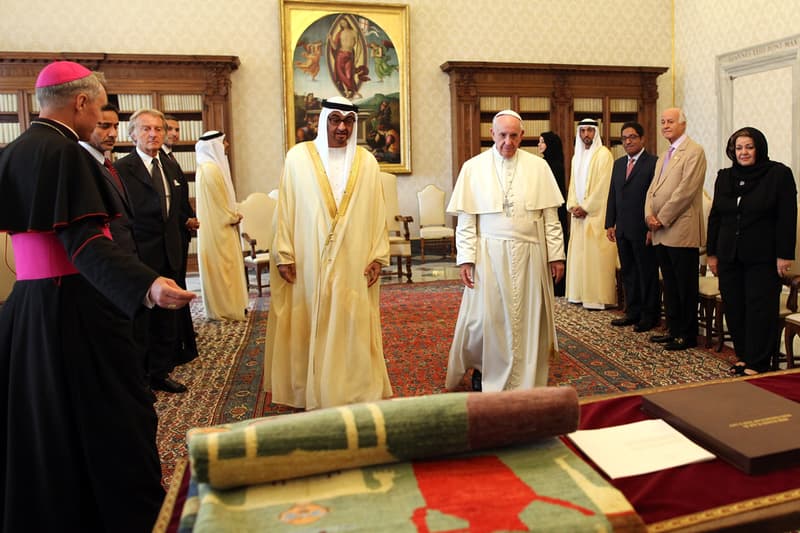 1 of 2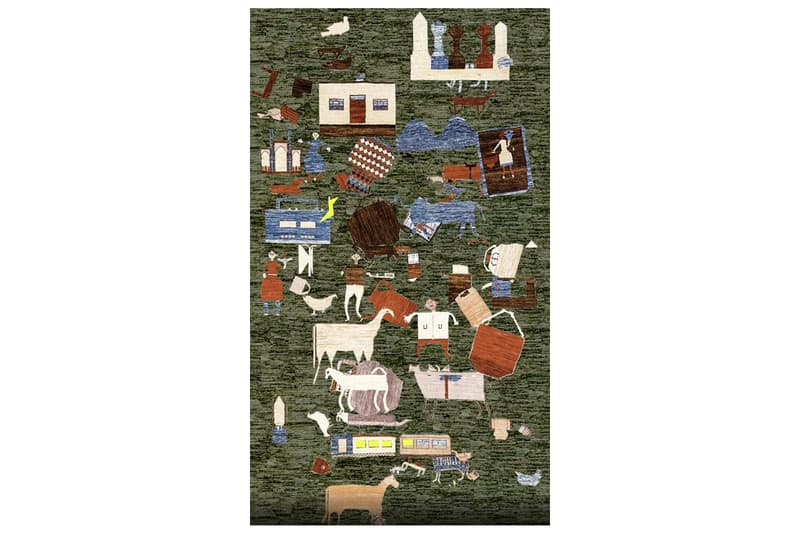 2 of 2
The charity sale is currently valued at 32.6 ETH / $150,000.
---
Back in 2016, Sheikh Mohammed bin Zayed, the Crown Prince of Abu Dhabi, visited Pope Francis at the Vatican to further strengthen religious and diplomatic ties. Amongst the gifts offered was an elaborate Pontifex Carpet artwork that was woven by Afghan women.
Zuleya, one of the retail firms of the Fatima Bint Mohamed Bin Zayed Initiative (FBMI) has worked with UAE's Morrow Collective in digitally recreating the carpet as an NFT. "The process of turning one of our most iconic carpets into an NFT is a crucial step forward for our initiative," said Maywand Jabarkhyl, chief executive of FBMI in an interview. Morrow and FBMI have further elevated the original through a dynamic display that the two hope will further immortalize the carpet's historical importance.
Although the original is still in Pope Francis' possession, the winning bid of the NFT will also receive the sole replica in existence. The NFT is currently valued at 32.6 ETH, which is roughly $150,000 USD. 80 percent of the proceeds of the sale will go to "providing core relief items to those most vulnerable in Afghanistan," Jabarkhyl added. Bidding for The Pontifex Carpet ends on November 21, 2021 at 3:05am PST via OpenSea.
In other art news, "Concrete Column" explores Wolfgang Tillmans Boundless Curiosity.