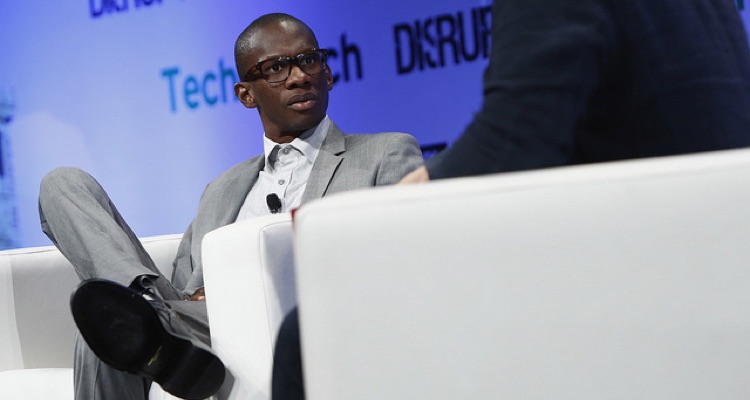 Troy Carter's Venice Music is officially preparing to debut a non-fungible token (NFT) "collective," including members-only access to recording studios, distribution services, and more.
The nearly 18-month-old Venice Music just recently unveiled its NFT-collective plans, which enter the media spotlight as all manner of non-fungible token companies are looking to establish a music-industry presence. To be sure, many NFT-related announcements make their way into DMN's inbox each morning, and May's first three or so weeks alone have brought NFT funding rounds, giveaways, streaming-platform support, and massive mints, to name some.
Admittedly, though, these developments – as well as the new NFT marketplaces, ultra-expensive tokens, record-label pivots, and all-encompassing partnership agreements that arrived earlier in 2022 – don't revolve around a "collective" like that which Venice Music has in the works.
According to the Culver City, California-headquartered music and technology company, its namesake indie-focused collective is "a token gated (NFT) membership that will serve as an access pass to the Venice ecosystem – distribution [which first became available in January of 2021], recording studios, creative workspaces, sync, analytics, financial services, equipment rental, community events, and so much more."
Beginning with the "token gated" NFT, which is slated to roll out in about eight and one-half days, the membership centers on a "Genesis Pass." Interested artists have until this coming Friday, May 27th, to apply for the pass, completing a questionnaire requesting their reasons for wishing to join the collective, their Discord account specifics, their Ethereum wallet addresses, the names of those who referred them to the collective, their social-media handles, and links to their music.
The Genesis Pass will remain valid from June 1st, 2022, until May 31st, 2023, higher-ups disclosed, and its price, currently listed as "TBD," is set to "be announced after applications are closed."
Upon the membership's expiration, "Venice will work with Genesis pass members to evaluate the best options for renewing memberships. These may include monthly or annual renewals (via Credit Card or ETH)," the collective's description reads.
And in terms of fine print that could impact tokens' resale value, if one buys the Genesis Pass NFT on a secondary marketplace, he or she "must still be accepted through the Venice Music Collective application process."
(Sweetening the pot for Venice – which will presumably receive free marketing – "10% of all primary and secondary sales of the Venice Music Collective NFT will flow back into the community treasury where members will be able to vote on how to allocate funds across artist projects and community initiatives.")
Digging into the nuances of the Genesis Pass and the collective – that is, the incentive for individuals to apply and pay for the service – the offering is expected to "launch additional benefits over time."
But for the present, the above-mentioned perks will cover "content from inspiring industry professionals, live events, writing camps, product discounts, and more" on the community side.
Meanwhile, an establishment called Venice House will boast "recording studios, writer rooms, [a] podcast studio, editing bays, and [a] calming outdoor workspace" when it opens this summer, the business relayed.
Lastly, a gear-share program "allows local members to borrow and rent state-of-the-art production equipment" – non-local persons must shell out for shipping costs, per an announcement message emailed to DMN – and "select community members" will receive sync-pitching benefits with a 10 percent placement fee as well as other "premium" career services, the website shows.
Highlight, a community-driven NFT platform, recently raised $11 million, and moving forward, it'll be worth monitoring the prevalence of platforms that tie tokens to exclusive groups and perks. Of course, these groups and perks predate (and can therefore function without) NFTs.
For instance, Tool Army, including "access to exclusive content, ticket presales, VIP packages and the community," has been available for a $49.99 annual fee for some time. And certain NFTs, like those backed by lifetime Coachella passes, would probably fetch substantial sums at auction even if their underlying benefits weren't sold as tokens.