The administrators of the Twitter account for "Crazy Frog"—a wild-eyed CGI-animated creature whose song "Axel F" went viral in 2005—have said that they received death threats over plans to offer a non-fungible token (NFT) of the cartoon's music.
"While we appreciate all the valid criticism toward NFTs, sending us death threats and other nasty things to our email isn't cool or productive," the Crazy Frog twitter account wrote in a December 13 tweet thread.
The account administrators wrote that they just the "social media guys," they are not Crazy Frog's creator, Erik Wernquist.
"We're just fans of Crazy Frog like you all," the Twitter account said.
As such, they have no control over the decision to offer NFTs or any other business decisions, they added. They also said they weren't pressured to approve of the creator's business ideas, nor have they pressured the creator to support any of their business ideas.
"Everyone has a say in the brand matters, however the higher-ups have still decided to go forward with the project," the thread continued. "Not all of us agree and we may sometimes express disapproval promoting it. We are allowed to do so and we have been only speaking from our own personal judgment."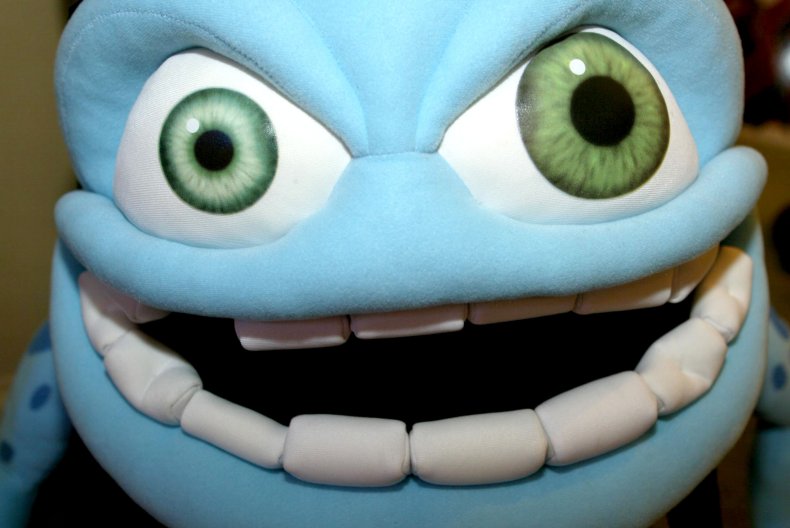 On December 23, Crazy Frog will release music tracks available as NFTs on the Metabeats network. Metabeats describes itself as "an NFT marketplace and digital reality platform."
NFTs use cryptocurrency and blockchain technology to sell different assets online, such as concert tickets and artworks. The assets are not interchangeable. The seller or artist can create a digital file of the asset connected to a person's private key. The key proves the individual's ownership of the NFT and it allows owners to access the NFT through a particular app or website, such as Metabeats.
However, people have criticized NFTs as a "fraud," particularly when an NFT of an "invisible" sculpture recently sold for over $18,000.
NFT assets are online entities and often have no physical real-world object related to the NFT. As such, reproductions of NFTs can be digitally shared and accessed by people who didn't purchase them. Critics say that the intense amount of computations needed to encode NFTs and trade NFTs on the blockchain contributes to climate change. French artist Joanie Lemercier told Wired that the sale of his first six NFTs consumed the same amount of power as his studio did over two years.
Other web users will be able to listen to the music from Crazy Frog's NFT for free on YouTube and Spotify. This has led Crazy Frog's critics to question why anyone would purchase the NFT to begin with and to accuse Crazy Frog of cashing in on a online fad.
Some NFT advocates have hailed them as groundbreaking innovations in the rapidly evolving digital art marketplace.