After making its debut in Kia's 2022 Super Bowl advertisement, Robo Dog is on the move, all in the name of charity. Kia America announced this week its first NFT series, which is based on the robot puppy.
The automaker partnered with NFT platform Sweet and The Petfinder Foundation, to launch 10,000 Robo Dog NFTs, available on a first-come, first-served basis on Friday.
Ninety percent of all primary sales proceeds from the offering will benefit The Petfinder Foundation. The remaining 10 percent of profit is written into the smart contract on the blockchain, so whenever a Robo Dog non-fungible token (NFT) across the series is resold on a participating secondary market, The Petfinder Foundation will also benefit with funding for additional pet adoptions.
"Many of us are aware of the increase in pet adoptions as a result of the pandemic," said Russell Wager, vice president of marketing at Kia America, in a press release.
"Although tens of thousands of animals have found their forever homes, pet surrenders to shelters are increasing as people return to work and there are many pets whose stories deserve to end as happily as Robo Dog's did in our Super Bowl spot."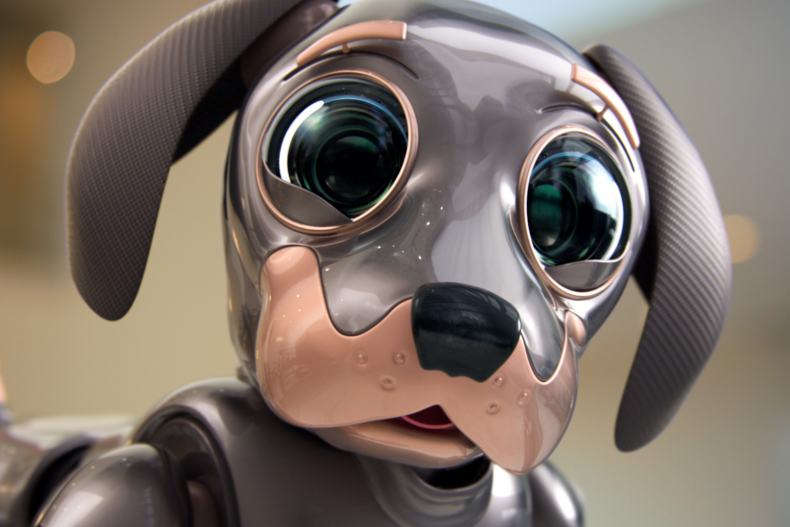 Each generative Robo Dog NFT comes preprogrammed with traits such as breed, age, size, gender, coat length and color. The dogs were designed to mimic the real world as much as possible, since older dogs and larger dogs tend to be less desired Robo Dog NFTs are programmed with traits such as older or large might be more scarce.
The 10,000 Robo Dog Adoption Pass NFTs will be made available for free. People who claim one of these Robo Dog Adoption Passes will get presale access to one of 10,000 generative Robo Dog NFTs. These will not be available until Feb. 18.
During the Super Bowl, six, one-of-a-kind, art inspired Robo Dog NFTs will be made available at a starting bid of $299, which is the original price of the robotic pup before he escaped electronics stores. This auction will run through next Friday.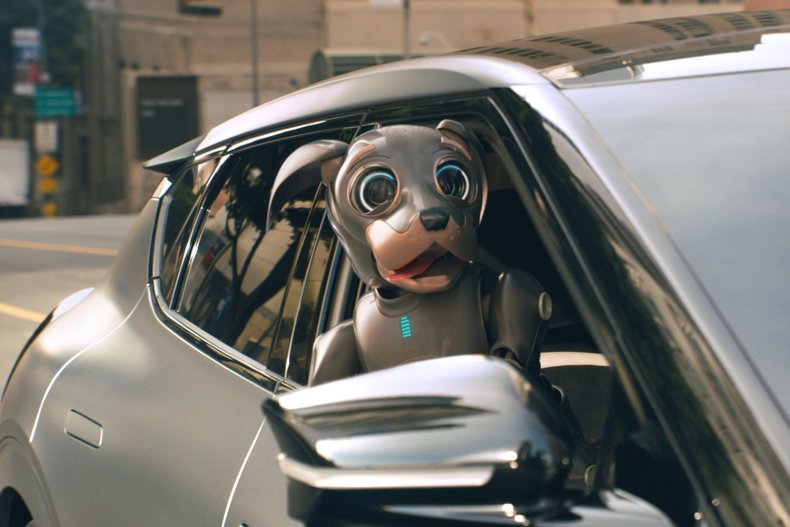 Finally, on Feb. 18, Kia will make 10,000 generative Robo Dog NFTs available for purchase at sweet.io — coinciding with the NBA All-Star weekend. Those holding a Robo Dog Adoption Pass NFT will have early access to purchase one of these unique Robo Dog NFTs for $20.22, three hours before the public. The public sale will begin at 7pm ET.
"After sports, the automotive Marketing space is an obvious area where NFTs can thrive and engage people," said Tom Mizzone, CEO of Sweet, in a press release.
"There is a long history of people loving their car brands and loving their cars. And what I love about the Kia Robo Dog NFT series is how well it ties into our mission here at Sweet and that is: to empower brands like Kia to deploy NFTs to broader consumer bases through engaging experiences."
Kia is not the first to enter the NFT space. Lamborghini announced its first NFT venture earlier this year with its "To the Moon" art auction and Alfa Romeo has incorporated an NFT into every 2023 Tonale.