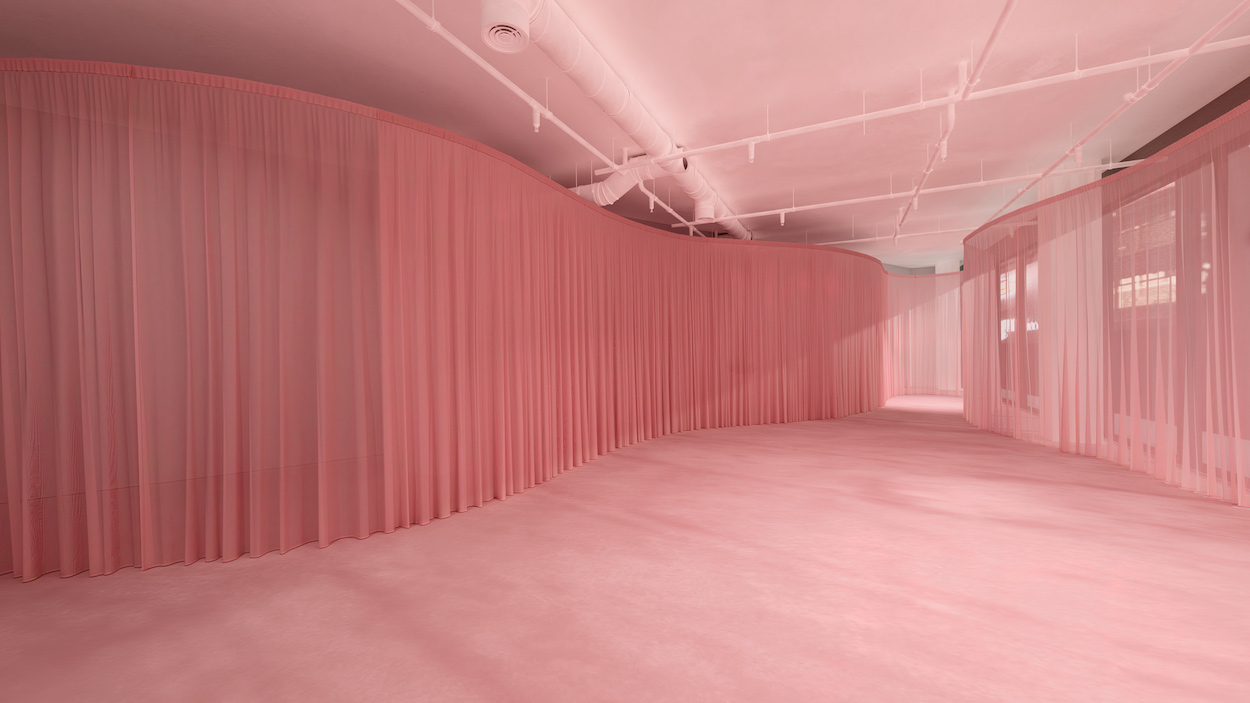 The Design Dispatch offers expertly written and essential news from the design world crafted by our dedicated team. Think of it as your cheat sheet for the day in design delivered to your inbox before you've had your coffee. Subscribe now. 
Have a news story our readers need to see? Submit it here.
Aorist, a Climate-Forward NFT Marketplace, Launches in Miami
Non-fungible tokens have polarized the art world; some hail them as heralding the next frontier while others chide their inaccessible price points and extremely high carbon emissions. Billing itself as a new cultural institution offering a climate-forward NFT marketplace, Aorist seeks to change how NFTs are perceived—and make them more approachable. It's powered by Algorand, a highly advanced next-generation blockchain technology that partners with ClimateTrade to offset emissions and make sure that every project achieves a negative carbon footprint.
"We believe in the long-term growth of the NFT ecosystem and want to broaden the audience for digital art while also staying committed to sustainability," says Andrea Bonaceto, who founded Aorist with Pablo Rodriguez-Fraile and Ximena Caminos. "Our intuitive yet advanced platform is highly curated and ultimately will lead the movement in climate-forward creative technologies." The platform kicks off during Miami Art Week with "Crossroads," an interactive exhibition of works by artists like Refik Anadol, Nancy Baker Cahill, and Andres Reisinger that often straddle the digital and physical realms. Corresponding NFTs will be released for auction on Aorist starting Nov. 30. Proceeds benefit The ReefLine, a marine sanctuary and underwater sculpture park designed by OMA that provides a habitat for endangered reef organisms and enhances coastal resilience.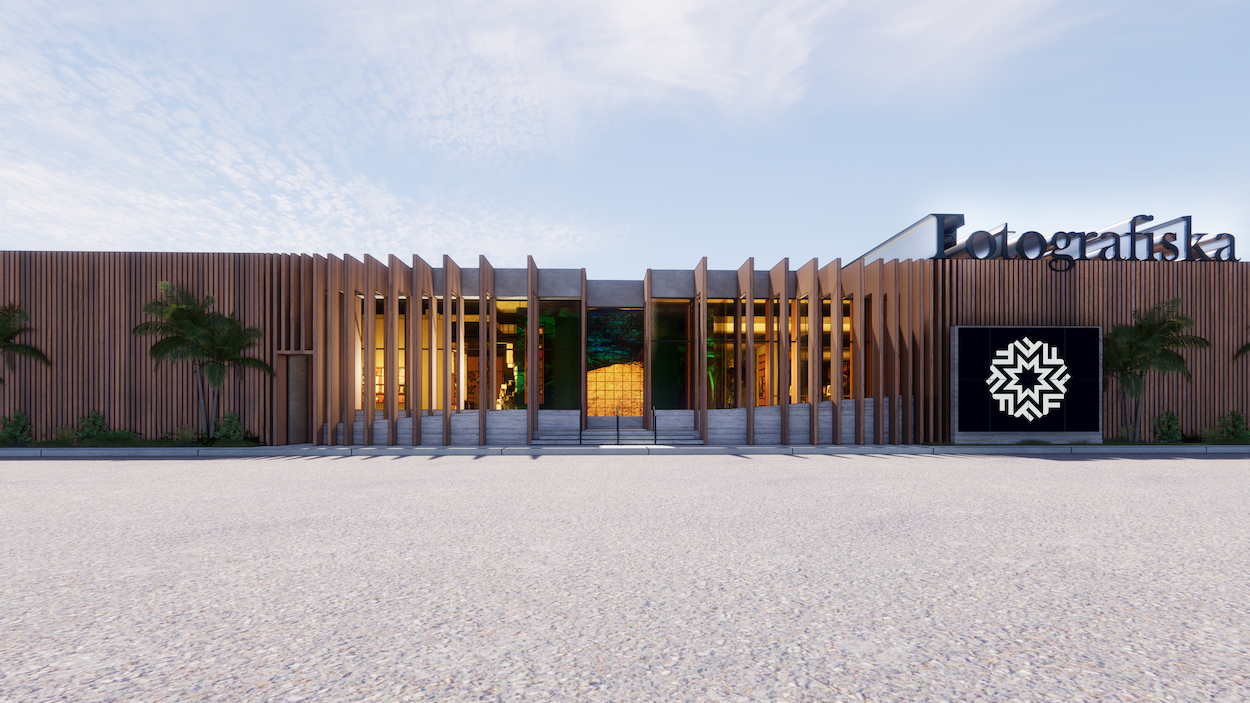 Fotografiska Plots Expansion to Berlin, Shanghai, and Miami
When Fotografiska announced an expansion to New York two years ago, the Stockholm photography hub was laying groundwork for the future. Its new home occupies all six floors of Church Mission House, a landmarked Park Avenue building whose restoration by CetraRuddy won an award from the New York Landmarks Conservancy for its "extraordinary contributions in preserving the city." Now, as Fotografiska announces expansion plans to Berlin, Shanghai, and Miami by mid-2023, it's looking to replicate that tried-and-true formula while aiming to become the world's largest privately owned art museum by multiple measures: number of locations, exhibitions produced per year, and total indoor size. 
Each museum will be housed within restorations of historically significant buildings. In Berlin, it'll take over Kunsthaus Tacheles, an early-1900s structure formerly used as a Jewish Quarter department store renovated by Herzog & de Meuron. The Miami outpost, located in a former industrial factory revamped by Rockwell Group, will neighbor Superblue and the Rubell Museum. In Shanghai, it'll move into a warehouse complex renovated by Neri & Hu in a rapidly developing cultural district near the site of the 1937 Battle of Shanghai. Leadership and curatorial plans for each location are still under wraps for now, but if the past is prologue, expect programming equally as ambitious as its expansion plans.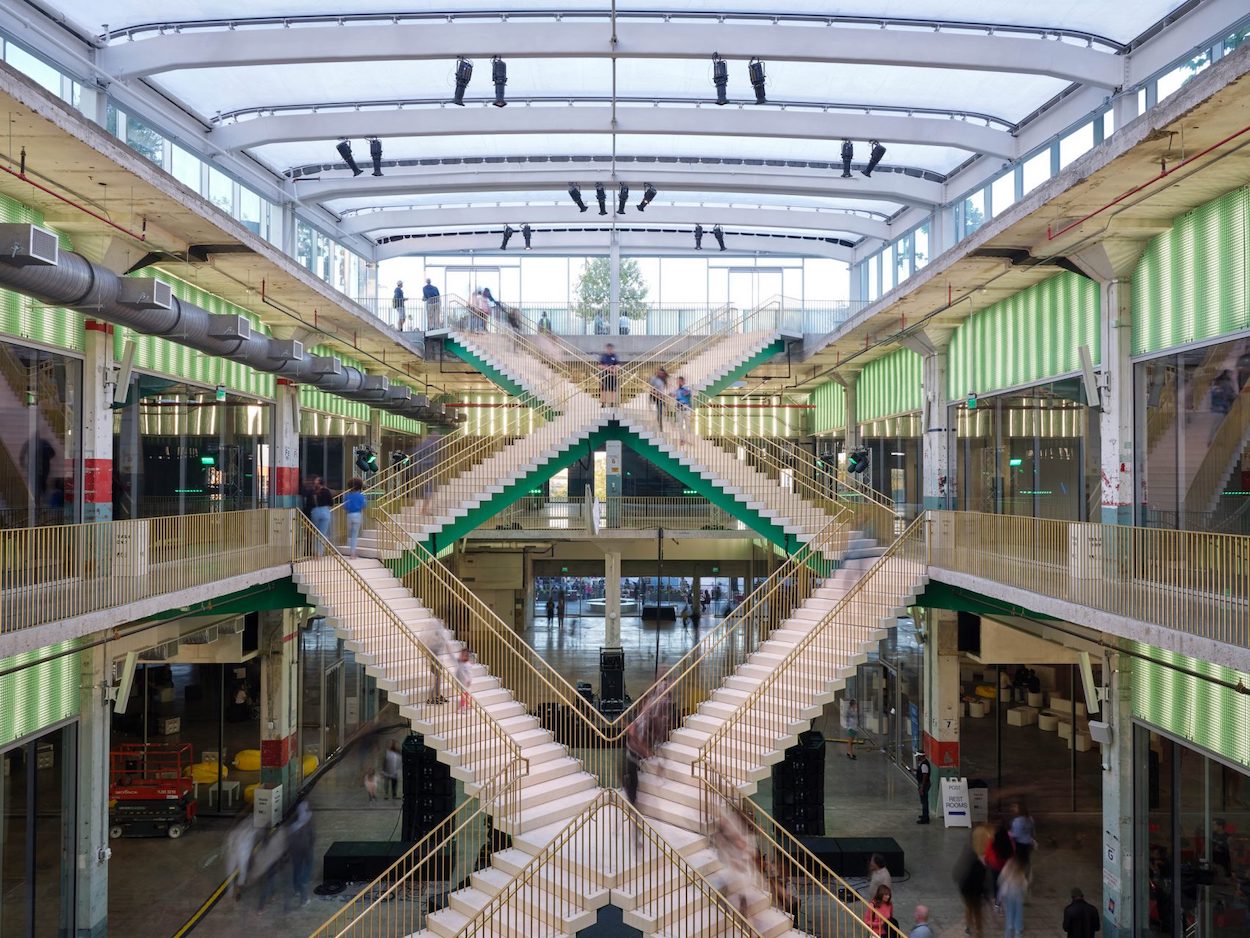 In Houston, OMA finishes a giant cultural venue defined by three monumental staircases.
The architecture firm recently wrapped up the first phase of transforming a former U.S. Postal Service building into a cultural venue in downtown Houston. The 500,000-square-foot interior features three monumental staircases—named X, O, and Z after their shapes—that help organize the ground level into zones for cultural, retail, dining, and office. "Their paths are doubled, intertwined, and expanded to provide not just trajectories up to the roof, but places for accidental encounter," the firm said in a statement. "Each is an instrument to bring people together."   
The Chelsea Factory, a cultural center to foster the performing arts, opens in Manhattan.
Occupying the former plot of the Cedar Lake Contemporary Ballet, the newly opened Chelsea Factory will host artist residencies to help foster practice in music, dance, theater and film. Among the first entrants are choreographers Hope Boykin and Andrea Miller, composer Troy Anthony, and filmmaker Luis G. Santos, each of whom will receive a $10,000 creative stipend. Intended as a five-year "pop-up initiative," the 14,000-square-foot performance art space will subsidize studio rentals thanks to support from philanthropists and financial executives.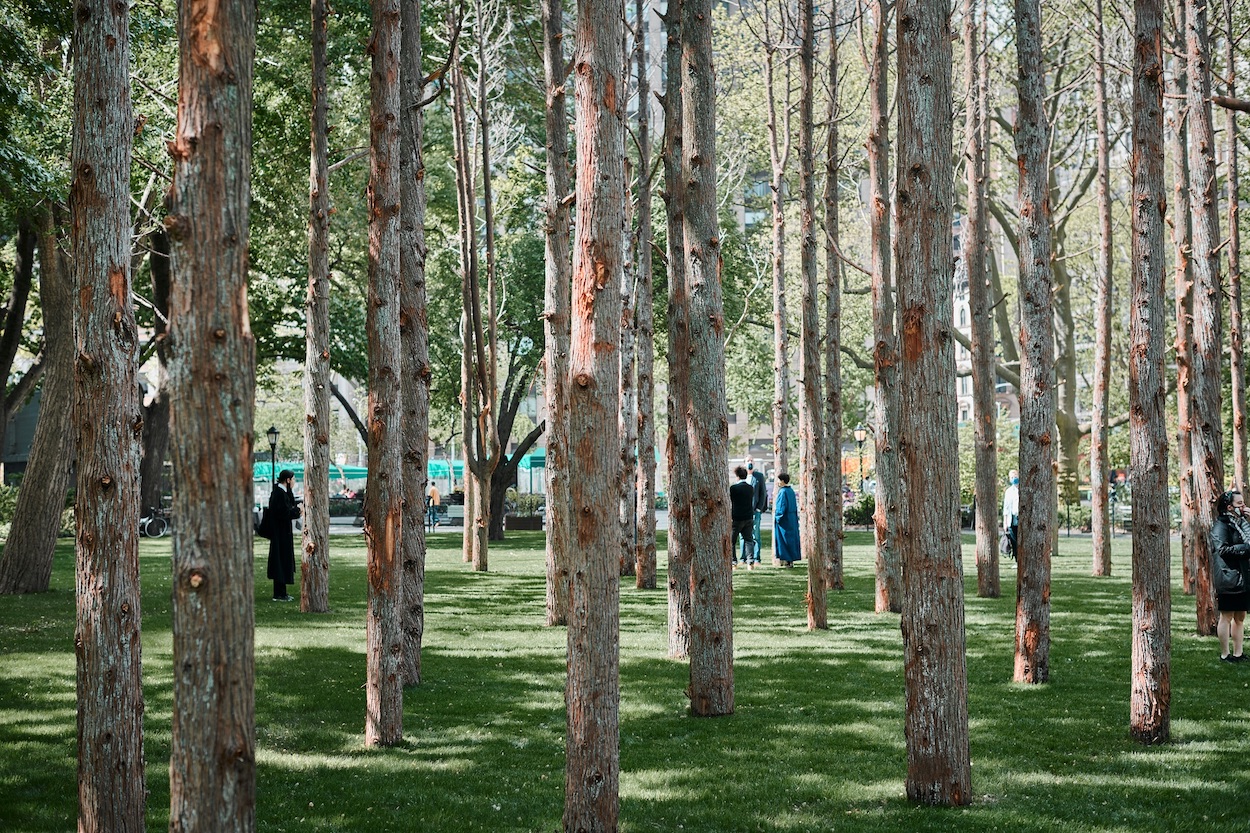 Maya Lin will dismantle her Ghost Forest installation of dead trees into a series of boats.
In the spring, Maya Lin planted 49 Atlantic white cedar trees from a dying grove in Madison Square Park as a poignant evocation of environmental calamity. Though the artist saved a portion of each tree for use in future projects, it was unclear where the remaining logs would go. Enter Rocking the Boat, a Bronx nonprofit that teaches students how to build and sail wooden boats. With the Brooklyn workshop Tri-Lox, the nonprofit felled the trees and shipped them to its workshop, where students are hard at work building the boats. Their maiden voyage is scheduled for next summer.
A London curator mints a plethora of Star Wars-themed NFTs without the creators' consent.
An ongoing exhibition that features life-size paintings of Stormtrooper helmets by artists like Anish Kapoor and David Bailey, Art Wars will likely face legal action from the proprietors as founder Ben Moore plans to resell the artworks on NFT forums without legitimate license. Following the launch of Moore's online auction of 1,138 images, more than 1,600 ETH ( $7 million) has been transferred with works from Kapoor and Bailey standing at 1,000 ETH ($4.3 million) and 120 ETH ($517,000).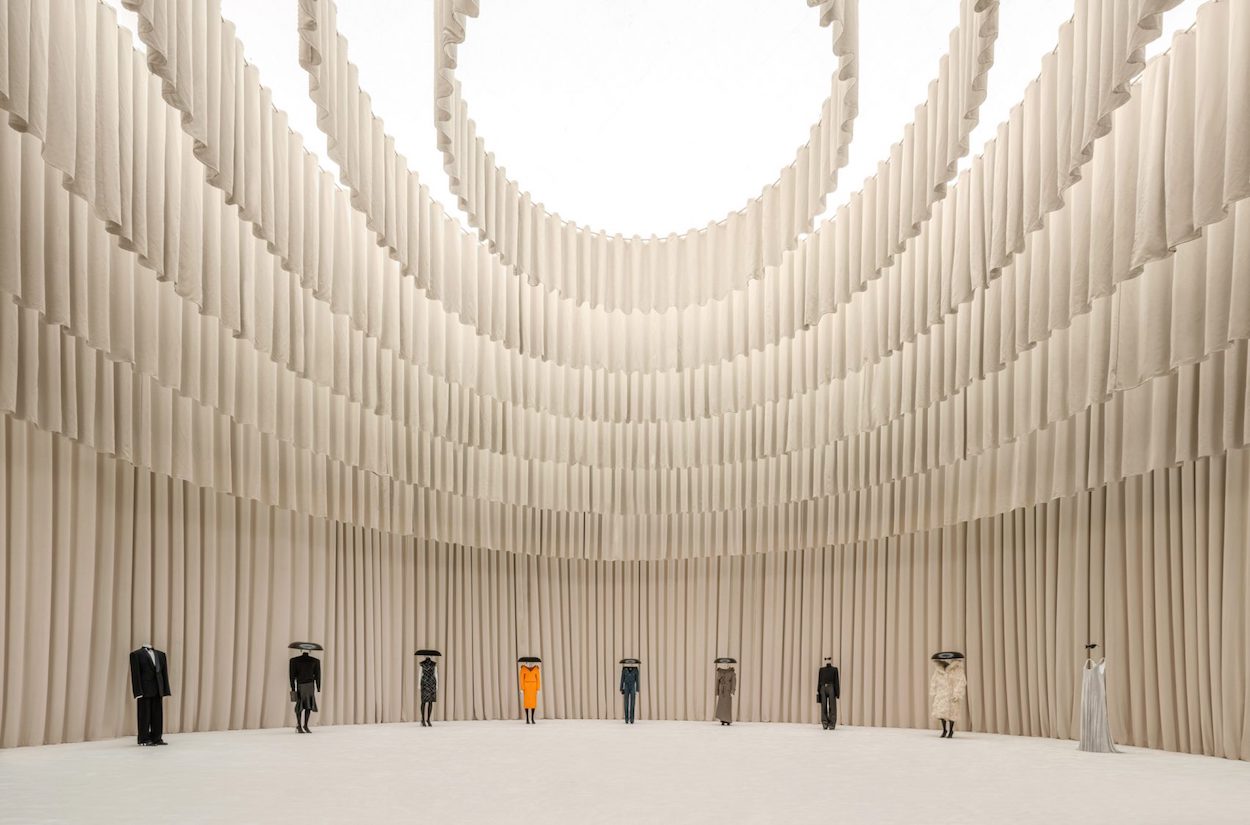 Balenciaga blankets the Tank Shanghai museum in cream curtains for a couture salon.
To celebrate Demna Gvasalia's first couture collection for Balenciaga, which is also the label's first since Cristobal Balenciaga's departure in 1967, they've blanketed the interior of the Tank Shanghai museum in cream curtains that create a "couture salon." To create the intervention, the label's architecture team wrapped the ground level in fabric, transforming the Open Architecture–designed structure into a grand hall and banquet room that mimics Balenciaga's recently restored 10 Avenue George V couture salon and atelier. Inside, a multitude of mannequins showcasing the collection are organized in a circular formation that echoes the dramatic draped curtains above. 
"NFT" beats out "cheugy" and "metaverse" to become Collins Dictionary's word of the year. 
The abbreviation for "non-fungible token" saw an uptick in usage by more than 11,000 percent compared to the past year, which Collins Corpus says demonstrates a "unique technicolor collision of art, technology, and commerce" that has "broken through the Covid noise." Other words and phrases in the running include "pingdemic," "hybrid working," and "double-vaxxed."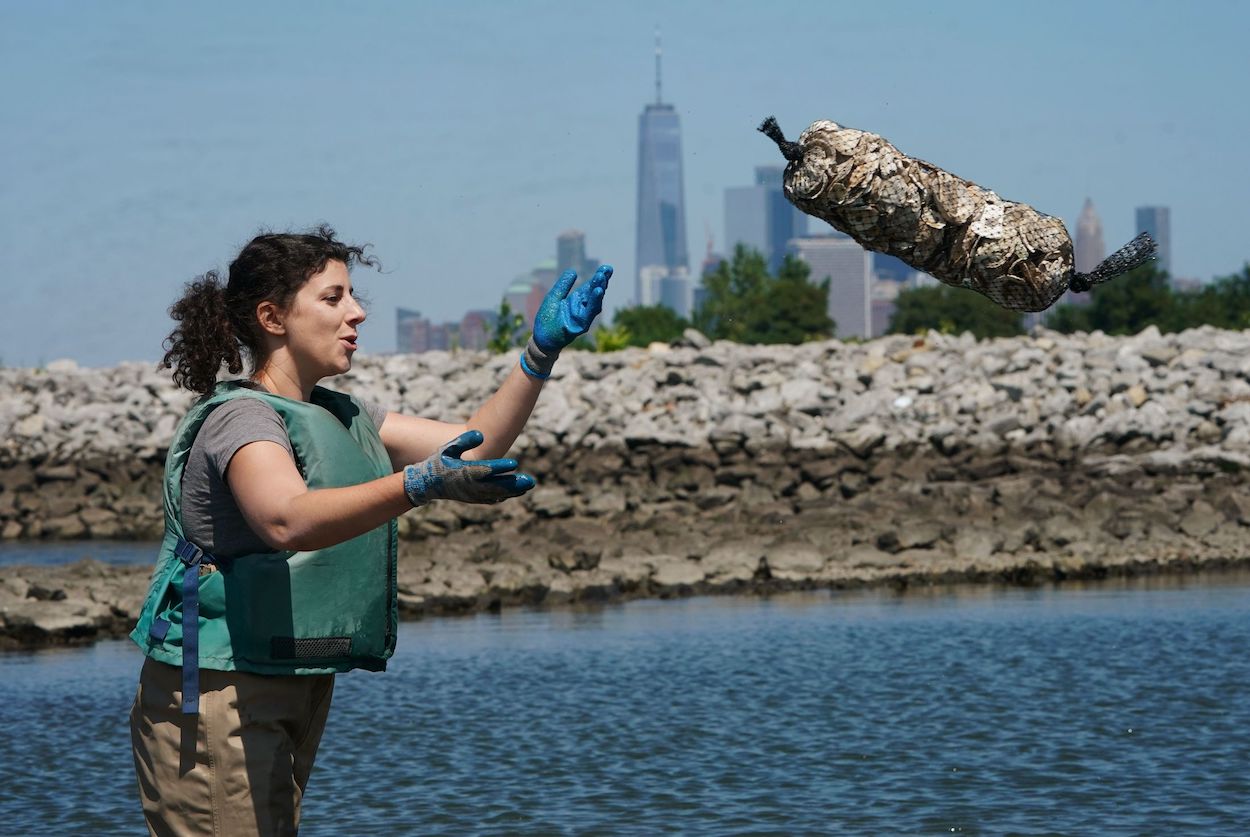 Today's attractive distractions:
New York City will start building densely packed walls of oysters to fend off floods.
The Peanuts always encouraged its readers to think deeply about the bigger picture.
In South Korea, people are relieving stress by paying a premium to stare at clouds.
Flight attendants at LAX have had enough with bad behavior from boozy passengers.